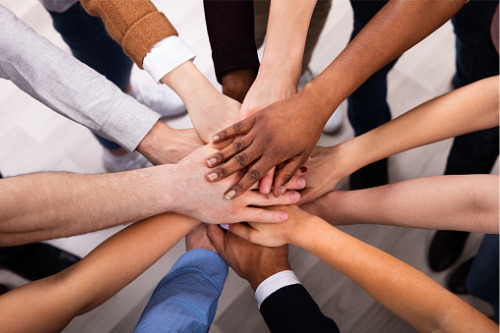 The recognition of diverse leadership, as well as what the industry has already done and still needs to do in terms of achieving equal representation comes at a critical time.
"Right now is a moment of time that is unlike any other I've ever witnessed in my lifetime," said Rekha Skantharaja, president and CEO at Tangram Insurance and a panelist for the "Leading the Change" survey. "There is a collective consciousness that is bigger and more acute than I've ever seen around issues of diversity, equity, and inclusion … Now that we know that people are aware, motivated and energized, I think what happens next becomes incredibly important."
Bringing diversity into insurance has many benefits, not least of which includes having diversity of thought and ensuring that the industry actually looks like the very consumers that it supports – and diverse leaders play an important role in enacting change within the industry.
"You have to have people of color, and people of diverse ethnic and socioeconomic backgrounds in those seats to then form policies, [bring] innovation and ideas, and be able to recruit others that are from diverse backgrounds, ethnicities, and socioeconomic status into organizations," said Skantharaja, adding that while there needs to be massive change on every level, "When you recruit into leadership positions, when you put people on your boards, when you put people in the C-suite, when you put people in middle level management positions, those are influential positions that can then by authority and influence start to make meaningful changes happen, which will then trickle down and open the door for more change at lower levels."
The industry has already evolved in some ways in its approach to diversity and inclusion. According to Sarah Lin, president – casualty SF at RT Specialty and another panelist for the Leading the Change survey, companies have been busy formally creating D&I committees and it's been exciting to take part in conferences focused on women in insurance across the country. She also pointed to a professional association called Women of Wholesale that was created by three trailblazing women in San Francisco, and encourages collaboration and contribution on the issue of D&I.
For Lin, it has also "been inspiring to see more women in senior level positions," she said, "but we are still in need of more women of color [in those roles]. I'm committed to seeking new talent and grooming young talent in early stages of their career for them to engage [in the industry] and [achieve those roles], but that is still a huge area for improvement."
Indeed, there's more work to be done in the industry since conversations around racial inclusion, for example, have been more muted, though the train tracks have been laid down.
"A lot of large companies have diversity and inclusion officers at this point and there is a genuine effort on the part of the industry to understand this issue and to move towards change," noted Skantharaja. "Now, it needs to be more than what we're saying. It needs to be driving meaningful outcomes and doing the uncomfortable, important, and urgent work, rather than just giving it lip service. The time for talk and grand gestures is probably over – people really want to see, urgently, some meaningful progress."
Insurance Business America endeavors on a continuous basis to recognize individuals that stand out in the insurance industry based on their career achievements, accolades and industry experience. In the survey "Leading the Change" we are seeking to identify key trailblazers in the insurance industry who are promoting inclusion through action and driving change in the insurance industry. The survey can be accessed online until July 20, 2020. To learn more, click here.