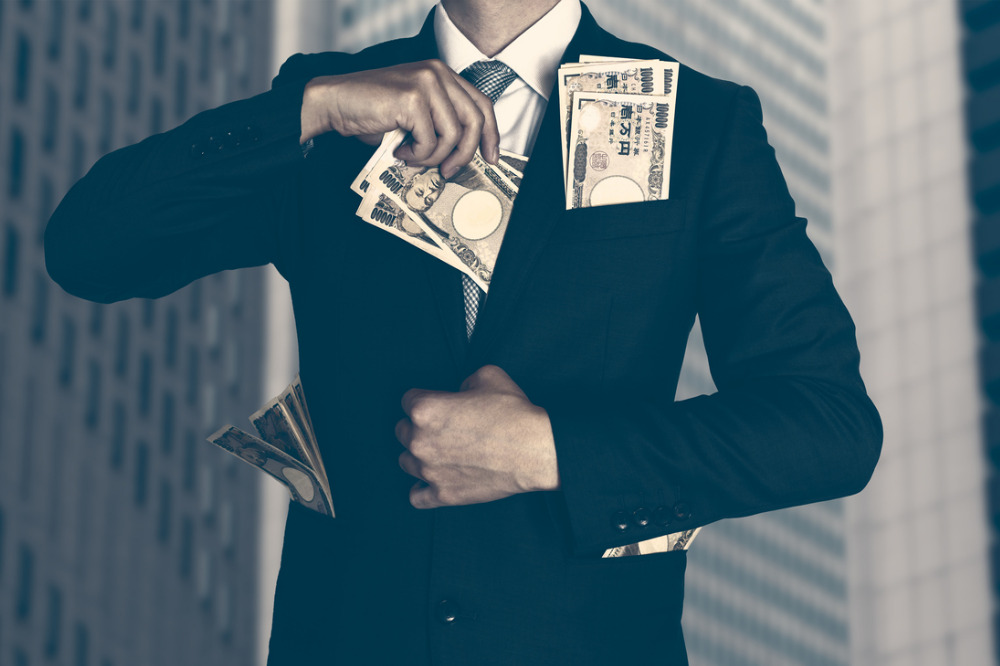 The US still hosts the highest number of billionaires with 724, including the top two wealthiest – Elon Musk and Jeff Bezos. And although the entries might be few and far between, the insurance industry is still well-represented.
To find out the industry's richest, Insurance Business combed through Forbes' Real-Time Billionaires rankings, which tracks the daily movement of the world's wealthiest individuals. The wealth-tracking platform provides ongoing updates on the net worth and ranking of each billionaire. Here are the ones who made the list. The figures below are updated as of December 09, 2021.
1. Warren Buffett
Forbes 2021 billionaire ranking: 10*

Net worth: $103.6 billion*
Buffett once again secures the top spot on the list of the country's wealthiest insurance tycoons. The man known as the "Oracle of Omaha" currently sits in the tenth spot of Forbes' overall rankings with a net worth of $103.6 billion. 
Buffett's conglomerate, Berkshire Hathaway, owns several insurance companies, including Berkshire Hathaway GUARD Insurance Companies, Berkshire Hathaway Specialty Insurance, Applied Underwriters, Gateway Underwriters Agency, GEICO, General RE, MedPro Group, National Indemnity Company, and United States Liability Insurance Group.
However, Buffett's wealth does not solely come from his insurance empire as he also owns more than 60 companies in various industries, the largest among these are restaurant chain Dairy Queen, paint manufacturer Benjamin Moore Paints, battery maker Duracell, and clothing brand Fruit of the Loom.
2. Patrick Ryan
Forbes 2021 billionaire ranking: 333*

Net worth: $8 billion*
Ranking a distant second, Patrick Ryan comes in with net worth of $8 billion, overtaking Thomas Hagen as the nation's richest tycoons who are purely focused on insurance. Ryan currently serves as chief executive officer of Chicago-based wholesale brokerage and specialty insurer Ryan Specialty Group, which he also founded.
His first company, brokerage firm Ryan Insurance, merged with Combined Insurance in 1982 to form insurance heavyweight Aon.
Apart from his business endeavors, Ryan is known for his philanthropic works. He and his wife have given about $200 million to their alma mater Northwestern University. In 2016, the couple also made a significant donation to physical medicine and rehabilitation research hospital AbilityLab, the largest in the institution's history.
3. Thomas Hagen
Forbes 2021 billionaire ranking: 900*

Net worth: $3.7 billion*
Erie Indemnity chairman Thomas Hagen yields the number two spot to Ryan as his wealth slightly dips to $3.7 billion after reaching $4.3 billion last year. His company is currently the 12th largest auto insurer and 13th biggest home insurance provider in the US.
Hagen has been a part of Erie Indemnity for more than 50 years, including as chief executive officer from 1990 to 1993. In 2017, he gifted $1.5 million to Mercyhurst University's history department, which subsequently took his name.
Forbes 2021 billionaire ranking: 1,041*

Net worth: $3.2 billion*
William R. Berkley grew his net worth from $2.8 billion in 2020 to $3.2 billion in 2021. He established his insurance firm W.R. Berkley in 1967 with only $2,500 while taking his MBA from Harvard. Berkley stepped down as chief operating officer of the company in 2015 but still holds chairmanship. He owns about 20% of the insurance firm.
W.R. Berkley specializes in property and casualty insurance and operates in 60 countries. It went public in 1974. Currently, the company is headed by Berkley's son, William Robert Berkley Jr.
5. Mark and Robyn Jones
Forbes 2021 billionaire ranking: 1,139*

Net worth: $2.9 billion*
Couple Robyn and Mark Jones co-founded Goosehead Insurance, where Mark serves as chairman and CEO, while Robyn takes the role of vice chairman. The couple has a combined net worth of $2.9 billion. The Alberta natives were teenage sweethearts and married each other straight out of high school.
In 2003, Robyn established a property and casualty insurance firm, which Mark joined a year later after leaving Bain, where he served as a consultant. The couple took Goosehead public in 2018. The Jones family owns more than 50% of the business with nearly 1,500 franchises.
6. J. Hyatt Brown
Forbes 2021 billionaire ranking: 1,182*

Net worth: $2.8 billion*
J. Hyatt Brown currently chairs Brown & Brown, a company co-founded by his father J. Adrian Brown in 1939. The New York Stock Exchange-traded firm is now the sixth largest insurance brokerage in the country.
Under Hyatt's leadership, Brown & Brown grew from a local, family-owned business into a national insurer with more than 7,000 employees and 200 offices across the US. His son, J. Powell Brown, took over as CEO in 2009.
Hyatt owns 15% of the company. His 2021 net worth is $2.8 billion.
7. George Joseph
Forbes 2021 billionaire ranking: 1,849*

Net worth: $1.7 billion*
George Joseph founded Mercury General after raising $2 million in capital in 1962, offering cut-rate deals to safer-than-average drivers. The insurance provider has since expanded its portfolio to include home and fire insurance and now generates $3.5 billion in annual revenue.
Joseph owns 34% of the publicly traded insurance firm. He boasts a net worth of $1.7 billion.
8. Henry Engelhardt
Forbes 2021 billionaire ranking: 1,961*

Net worth: $1.6 billion*
Henry Engelhardt founded Admiral Group in 1993. The company has since established itself among the industry's giants, offering a range of auto and home insurance. The firm is also behind the creation of the UK's first insurance comparison website.
Based in Cardiff, Wales, Admiral also has operations in the US, France, Italy, and Spain. The company's American brands include Elephant Auto Insurance and Compare.com.
Engelhardt has a net worth of $1.6 billion. He stepped down as the firm's CEO in May 2016, but is still actively involved in the company, mentoring senior managers and taking part in MBA recruitment.
* The figures are updated as of December 9, 2021