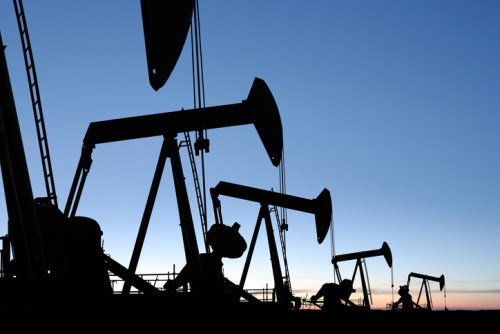 Sometimes the stars align, and a career opportunity arises that you simply cannot say 'No' to. That's what happened to Alicia Calhoun, a self-confessed "entrepreneurial spirit" and leader of Jimcor Agencies' brand-new energy, oil and gas practice. Working remotely from a satellite office in Houston, Calhoun has the exciting task of building Jimcor's energy, oil and gas unit from scratch by tapping into her 10-years of specialty broker experience.
A mammoth task lies ahead for Calhoun, who joined Jimcor in July 2019 from Oxford Insurance Services, LLC (now part of R-T Specialty, LLC) where she worked her way up from ground level to senior vice president. Building a strong book of business from scratch in a relatively soft energy, oil and gas insurance market is no easy feat. But Calhoun's not perturbed. Why not? She's confident in the relationships she has with the markets, and with the unique expertise she can bring to her retail broker partners.
"One of the areas of opportunity that I see is with the small- to mid-sized independent retail agents, who don't always get the same level of expertise from the larger wholesale brokers because they're preferred with some of the bigger houses," said Calhoun. "At Jimcor, our strategy is to provide wide market access and a consultative approach to help some of these smaller retailers compete with the larger firms. At the end of the day, this is a relationship business. These smaller independent retailers have relationships in many different pockets of energy, oil and gas business, but they may need help with the contractual terms and conditions to be able to compete with a larger retailer.
"I see tons of opportunity in focusing on that small- to mid-size independent retailer, where they truly see a value in having a wholesale partner. The key is being able to be an extension of a retailer's marketing department. A lot of the smaller independents don't have all of these different contracts with various carriers, so they need a partner who not only has the market access, but also has the knowledge to help guide them through the business and help them build their books. That's where I see the biggest opportunity for Jimcor."  
Calhoun's optimism begged the question: why would a large oil company work with a small, independent retailer over one of the national houses? Her response was simple. Whether you're a large retail broker or a small retail broker, it's who puts the insurance programs together that makes the difference, she said. Smaller retailers might not have the extra assets in terms of on-staff attorneys, risk managers, or data analysts, but if they partner with somebody with the specialist knowledge, then they can still win that business, Calhoun stressed. That's how Jimcor is targeting organic growth across a number of relatively new insurance practices.
Three months into her new role and Calhoun is pleased with progress. She said: "It has taken off a lot faster than we anticipated, which is great. The markets have been very supportive. Currently, this is a satellite location, but we plan to open a brick and mortar location in the near future as we grow the team. It's also important to note that the E&S market is thriving right now because of the strong US economy. Market reports showed a 13% growth mid-year, which represents a 12.7% increase over what was recorded mid-year in 2018. Many standard carriers are shedding business and it's landing in our lap. We plan to take those opportunities at Jimcor."