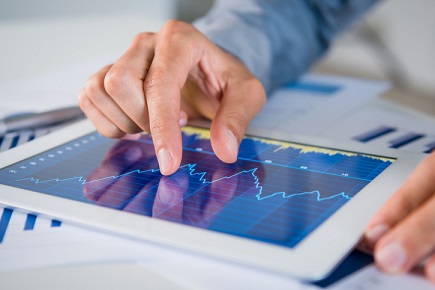 "Net written premium grew 3.7% to $10.7 billion in the quarter reflecting a 16% increase in renewal rate within Global Risk Solutions and a higher policy count in Global Retail Markets US Personal Lines," said Liberty Mutual  chairman and chief executive officer David H. Long. "Within Global Risk Solutions, the rate increases continued to flow through to the bottom line as evidenced by a 97.1% core combined ratio, which is 1.9 points lower than last year. Going forward, rate increases will continue to be critical as economic conditions pressure returns in our longer tailed business."
LMHC's total combined ratio took a hit in Q3 from catastrophes, the COVID-19 pandemic, and net incurred losses attributable to prior years, landing at 104%, an increase of 1.5 points over the same period in 2019. The consolidated combined ratio for the quarter before factoring in those challenges was 93.6%, a decrease of 1.3 points from the same time period last year. For the nine months ended September 30, 2020, LMHC's total combined ratio was 101.8%, an increase of 1.8 points over the prior year period.
"Despite  elevated  catastrophe  losses,  net  income  for  the  third  quarter was  $397  million,  a  46%  increase  from  the prior year quarter," said Long. "Results benefited from strong investment income as valuations in our partnership portfolio, booked on a quarter lag, rebounded from March lows. Catastrophe losses of nearly $1 billion, which doubled from the prior year quarter, were driven by an increased frequency of events across the US, including Hurricane Laura and the wildfires on the west coast.
"We are grateful for the efforts of our claims personnel to support our impacted customers, especially during these challenging times, and for the continued resiliency of all our employees globally during the pandemic."
Other results from the third quarter included:
Ironshore Inc. acquisition and integration costs were $5million, an increase of $1 million or 25.0% over the same period in 2019.

Restructuring costs were $28 million, an increase of $25 million over Q3 or 2019.

Net realized gains for the three months were $219 million, a 170.4% increase over the same period last year.

Consolidated net income was $397 million, an increase of $125 million in Q3 the prior year.
Regarding forward-looking financial projections and the impact of COVID-19, the LMHC announced: "The extent to  which the coronavirus impacts our future results will depend on developments  which  are highly uncertain and cannot be predicted, including litigation developments, legislative or regulatory actions and intervention, the length and severity of the coronavirus (including of second waves) and the actions of government actors to contain the  coronavirus or treat its impact, among others. A significant rise in the numberofCOVID-19 infections, infections in a wide range of countries and regions, or a prolongation of the outbreak, could create an adverse economic effect on the company."