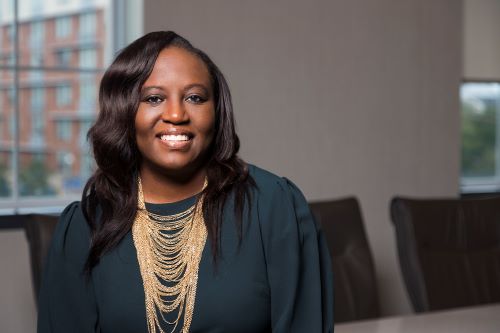 Engagement and support from company leadership is critical in achieving true diversity and inclusion (D&I) in the insurance sector. Awareness of D&I in the insurance workplace is the highest it has ever been, but, in order for that awareness to filter down into organizational practices, meaningful and decisive action needs to be taken by business leaders.
"D&I is not something that leaders can delegate to others. No matter the size of the organization, whether it's a large national corporation or a small insurance agency, D&I has to come from the top in order for it to be successful," said Sha`Ron James (pictured), partner, Berger Singerman, and speaker at the upcoming Women in Insurance Chicago conference on September 10.
"There's been a lot of buzz around D&I in the past few years. It has now gone beyond buzz into action, not only in terms of gender D&I, but I've also seen a shift in terms of racial and other types of D&I. I think all of us who work in this area realizes there's still more work to do, but we're very hopeful and grateful that D&I is shifting from a concept into reality."  
Turning D&I awareness into action is one of the main objectives of the Women in Insurance Roadshow, touring Chicago, New York and San Francisco in the fall. Industry experts and female thought leaders will be engaging in speaker sessions, panel discussions and networking to both men and women to learn lessons, forge strategies and tackle the biggest issues that women in insurance encounter on a daily basis.
One D&I initiative that James recommends is to allow women to have formally recognized affinity groups within their organization where they can come together to share information and experiences, and where they have a safe space to be open, honest and to support each other. It also encourages relationship-building across the organization and creates a stronger workplace culture, she added.   
"At a personal level, I think all individuals within an organization must be willing to include women within the conversation. When we talk about mentors and sponsors, they're developed through trusting relationships which are built over time. While having affinity groups and D&I initiatives are great, I think the most important thing is for people to come to work every day ready and willing to include everyone at the table," James told Insurance Business.
"What I've seen and experienced it that oftentimes people show unintentional bias or prejudice towards others. We naturally gravitate towards people who we believe are like us, and we support and advocate people who have similarities. In organizations where people want to be elevated because of their merit, it's important to have someone in the room or at the table advocating for people from 'different' backgrounds. That has to be someone who is willing to invest their political capital within the organization for you, and that's only done through strong relationships built on trust."
Like many of the speakers and presenters in the upcoming Women in Insurance Roadshow, James is passionate about advocating for women and girls. She supports initiatives at a local community level and said she's very excited to have a platform to share her thoughts on D&I at a national level.  
"In terms of advocating for women and girls, it's something we should all do," she commented. "I think that when we change the lives of women, we definitely have an impact on our world. If we're able to change the role of women in insurance, it will have a positive impact on our industry. I very much look forward to that."
Sha'Ron James will be sharing insights on this topic and more at the upcoming Women in Insurance Chicago on September 10, also road showing in New York, on September 17 and San Francisco on October 03. See further information or book now.