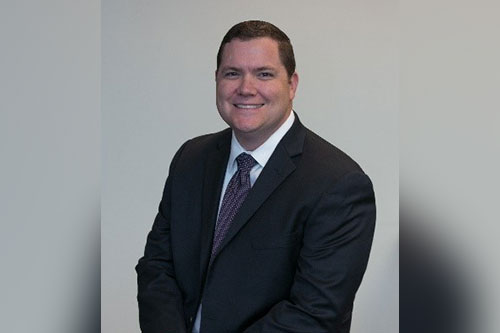 With many countries introducing temporary travel restrictions and border closures, the aviation industry has been thrust into a period of prolonged turbulence. By the end of March, approximately 8,500 airliners were grounded globally, flight schools and pilot training had come to a halt, and major airports had turned into mass parking lots for idle aircraft. Many are describing this as the most significant challenge ever seen by the global aviation business, worse even than the impact caused by the September 11, 2001, attacks, which led to a 30% drop in air travel globally in the year following.
The coronavirus pandemic is posing some unique risks in the aviation industry, according to James Van Meter (pictured), national aviation practice leader at USI Insurance Services. First and foremost, it's raising questions around aircraft maintenance, especially when fleets are grounded for an extended period of time.
"It's all about keeping aircrafts properly maintained – and it's a huge challenge for aircraft engineers, ground crews and airlines right now," Van Meter told Insurance Business. "They've gone from this huge global fleet that was operating non-stop and doing periodic and critical maintenance checks, to now having all these aircraft parked in airports, which still require a great deal of maintenance while they're sitting idle.
"There are special things that have to be done to each aircraft to maintain them in an air-worthy condition. The worst thing that could happen is if thousands of aircraft don't get properly serviced and maintained, when global air travel picks back up again (which of course it will) there might be aircraft operating that aren't fully air-worthy or potentially have latent issues from that extended grounding period."
Another factor that comes into play is mass risk accumulation. Some airports have hundreds of grounded airplanes parked on-site waiting for travel restrictions to be lifted and for air travel to pick back up. That accumulation exposes aviation insurers to significant one-off loss events, like tornadoes or hailstorms, which could cause potentially billions of dollars of damage in one go.
Fuel supplies are also accumulating while fleets of aircraft sit idle. On a typical operational schedule, air traffic around the globe guzzles millions of barrels of jet fuel per day. With the global RPK dropping by approximately 38%, according to the IATA, that's almost 40% less jet fuel in demand. The unused fuel is sitting in storage tanks, which are slowly filling up towards max capacity, which is an unhealthy and economically damaging scenario for supply and demand. As a result, oil refineries are now starting to scale back how much jet fuel they're producing, which is a clear example of how challenges in the aviation industry extend into ancillary sectors.
"We're also seeing the COVID-19 situation impact pilot training," Van Meter added. "Pilots of jet aircraft are required to carry out recurrent training, which is typically done in a simulator and a classroom setting. With social distancing guidelines, we're seeing pilots unable to get training spots. The challenges around training are becoming a critical issue. As all these airplanes start to fly again, they need trained pilots, but that training is on pause right now because pilots are unable to use simulators or be in close proximity to instructors. That's really a significant piece of the risk equation, and it's something that we're going to continue to monitor at USI."
These unprecedented challenges for the global aviation industry have come at a tricky time for aviation insurers. The industry has suffered significant losses in recent years – most notably the grounding of the Boeing 737 Max airplanes following two deadly crashes. Through 2019 and the beginning of 2020, the global aviation insurance marketplace hardened up quite significantly, with insurers trying to return their balance sheets to a healthy place and maintain profitability. The situation surrounding COVID-19 will likely slow those efforts down considerably.
"When massive fleets of aircraft are grounded, the insureds typically request one of two things," Van Meter commented. "They either request ground breaks, which typically means paying lower insurance premiums, or they ask for some sort of lay-up credit. That will impact the aviation insurance marketplace by lowering the amount of available premium. And it goes much further than just the fleets. There are downstream affects on thousands of other aviation businesses, including those who manufacture parts for aircraft, manufacture components, repair components, repair engines, and so on. Much lower revenues across the board provide a lower rating basis for the insurers."