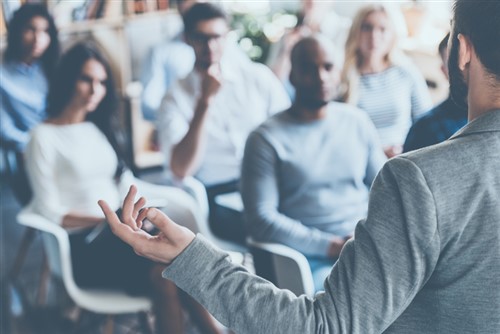 The recent wave of new employment laws in the United States is great news for employees, broadening their rights in the workplace. However, the influx of regulations can be tough for small businesses to keep up with, especially if they don't have a full-fledged human resources department in-house to stay on top of new rules. This complex regulatory environment has made employment practices liability (EPL) insurance that much more important for businesses, though there are EPL offerings in the marketplace that stand head and shoulders above the rest.
"California just passed multiple laws, such as mandatory sexual harassment training for any employer with more than four employees. Another new law also extends employees' statute of limitations to file claims. So, various states are now implementing new laws that will further broaden the rights of employees, which in turn will also open up small business employers to more litigation," said Jade Rabacal, senior underwriting manager in the cyber and professional lines group at Tokio Marine HCC.
In response to these ongoing developments, Rabacal will be leading a webinar on EPL insurance on November 20 to provide more insight on the insurance, tools and advice businesses need to navigate HR challenges.
"Our goal for this webinar is to encourage businesses to be more mindful of new employment laws and the easiest way to do so is to buy a full-featured EPL insurance product, that comes with a comprehensive risk management service," said Rabacal.
"Our risk management service, HR Pilot, is included at no charge for our insureds," she also explained, adding that there are several key benefits of offering this service. "When our insureds take advantage of our HR training and consultation services, they are more likely to avoid situations that may lead to costly litigation."
Through Tokio Marine tools like HR Pilot, small businesses can get a helping hand without needing to hire additional HR staff or hire expensive attorneys for basic questions about hiring, managing or terminating employees.
"Most of the claims we see are not because of a blatant disregard of the law – it's because our policyholders are unaware of the law," said Rabacal. "Our HR Pilot service offers state-by-state updates to laws and regulations, and we provide email newsletters and webinars to keep our customers informed. It's a bit of a softer touch and a little more encouraging to the small business owners to use our services to educate themselves and their employees to avoid potential claims."
Tokio Marine HCC's Employment Practices Liability insurance also offers small businesses a reliable partner.
"With Tokio Marine, they're not only enjoying personalized service and expert risk management services, but they're also enjoying the stability that comes with an A+ rated company," Rabacal concluded.
Join Jade Rabacal on November 20 at 11am PST as she leads a webinar titled, "EPL Insurance: Tools and Advice To Help Navigate HR Challenges." For more information and to register, click here.