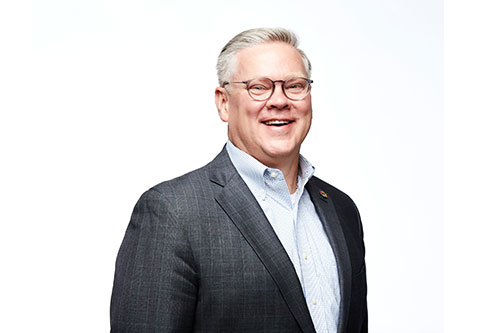 Read next: Becoming CEO in the middle of a global pandemic
Murray was instrumental in the creation of Gallagher's 'Five Steps to Return to the Workplace' guide, which provides high-level, generalized ideas that firms may want to consider as they move through the process of reopening. The guide acknowledges that for many firms, if not all, this is an unprecedented situation in which "the connection between organizational well-being and risk management has never been more apparent or important".
"One of the first things we talk to our clients about as they consider re-opening is their team, and the importance of bringing all key stakeholders together," Murray told Insurance Business. "That's what we've done here at Gallagher. We've brought our collective resources together so that we have the right people around the table to share their insight to help solve this problem collectively. We believe that our clients are best suited to do the same, which means bringing together the business owners, executives, management, human resources, finance, safety, risk management, and so on, so that they can make a decision that's right for their business."
Gallagher's five-step plan is broken down into: 1) determining eligibility to re-open; 2) implementing policies and procedures by role and function; 3) implementing facilities policies; 4) assessing and managing operations, supply chain and third-party vendors; and 5) maintaining customer and public relationships. Back to Murray's point about bringing key stakeholders together, a lot of the plan revolves around good communication. Everything that businesses do in preparation for re-opening – whether that's clarifying legal obligations with lawyers and local regulators; building new employment practice guides; disinfecting facilities and re-tooling machinery; and reviewing contracts with third-party vendors – it must all be affirmed with clear and concise communication.
Read more: Businesses missing the mark on risk assessments – Gallagher
"The best approach we're able to articulate to our clients is to follow the advice of the various jurisdictions, regulatory boards and authorities [that are issuing mandates and guidance], and then to bring together all key stakeholders [internally, as well as from Gallagher and other third-parties] to produce a comprehensive business continuity plan," said Murray. "Once businesses have that comprehensive plan, they need to implement it and train their employees around it until they feel comfortable that they're doing the right thing. That's the goal right now – to reopen, to make sure everybody's safe, and to have a plan on how to move forward.
"But that plan has to be flexible. Companies have to recognize that the path forward will not be a straight line. The plan needs to solicit feedback from the various stakeholders (customers, public, employees and so on) and companies have to be prepared to adjust the plan in real-time to manage for potential claims that may come down the pipeline. Right now, the top priority should be having a comprehensive business continuity plan, with the right parties involved and ready to adjust that plan in real-time if necessary."
While COVID-19 has been very challenging, Murray and his peers have been able to see the opportunity in "shifting the conversation into lessons learned through the recovery process". He commented: "It all comes down to continuity of operations, supply chain management, and, once again, having the right conversations and communication with key stakeholders. It's exciting to see effective risk management in real-time, and I think that's what we're seeing as we consult with our clients around business continuity."