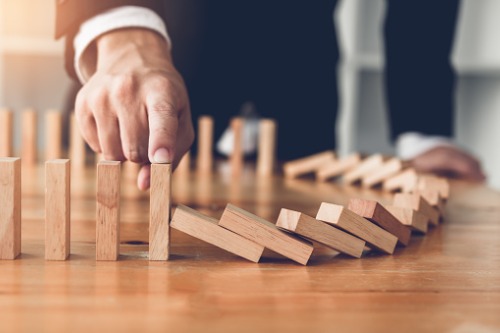 "Unfortunately, it seems like there's a lot of misinformation coming from insurance agents and brokers with regards to BI claims," said Zinkovetsky. "Many of my clients have told me that they've been advised by their insurance broker not to file a BI claim. Some have been advised that if they file a claim, they may be dropped by the insurance carrier in the future. Others have been told that if they file a claim, even if they don't get paid on that claim, that will increase their premium upon renewal. They're really being discouraged from filing BI claims with their insurance companies."
Read next: Chef Thomas Keller sues insurer over coronavirus business interruption claims
When asked whether he thought that was due to misunderstanding on behalf of the agents and brokers, or rather a general miscommunication issue between insurers, agents and end-clients, Zinkovetsky said that regardless of cause, he doesn't think it's an issue of bad faith.
"The carriers have been very vocal about the fact that they're not willing to pay those claims," he told Insurance Business. "Every carrier in every state made a point to state that they are not funding [pandemic-related BI claims]. Having said that, just because the insurance companies are stating that they're not willing to pay those claims, it doesn't mean that people who suffered economic injuries due to COVID-19 are not entitled to be reimbursed.
"There are a lot of times when insurance companies deny claims and then they end up paying them in full after a lawsuit is resolved. Unfortunately, it's not unusual for insurance companies to deny the claims initially, only to settle them down the line. I don't think that insurance brokers are [advising against making BI claims] in bad faith – I don't think that at all. I think they're going based off what they hear in the media and from the insurance companies themselves, and they're thinking that because a policy has a virus exclusion in it, there is no way to get reimbursed for closures due to COVID-19 and, therefore, insureds shouldn't even bother filing a claim."
Read more: COVID-19 will be 'largest event in insurance history,' says Chubb CEO
The first piece of advice that Zinkovetsky gives to clients who've lost income as a result of the COVID-19 mandatory closures is to collect their evidence, notify their insurance company and file a BI claim. He advises clients, and their insurance agents or brokers, not to act like judges or arbitrators, but rather to let the carriers determine whether claims are covered or not. This is because insurance policies have strict deadline requirements for first notice of loss (FNOL). In the case of COVID-19, most (if not all) insurance companies have taken the position that the pandemic is not a covered loss. But according to Zinkovetsky, if policyholders file a BI claim within the strict FNOL timeframe, then "at least they reserve the right to dispute the insurance company's position" at a later date. 
"I'm not denying the fact that the insurance companies have an exclusion for viruses in their policies. Whether it's enforceable is a completely different question. As of right now, there hasn't been a binding decision from any court in the country that would say that provision in the insurance contract is enforceable," Zinkovetsky added. "I ask every single one of my clients the same thing: were they aware of this exclusion? And not a single person has yet told me that they were. Many people thought that when they bought a business income interruption policy, it would do exactly as the name implies. They would get insurance that would pay out if their business was interrupted."
One factor exacerbating the problem is the length and complexity of insurance contracts. Oftentimes, clients will only read or keep the coverage declaration and they'll leave the 150-200-page policy document to gather dust. But buried within that long and complex document is a virus exclusion that is often no longer than two or three paragraphs, which people either overlook or do not understand fully when they buy the policy. According to Zinkovetsky, it would make more sense to disclose all exclusions on the policy declaration page rather than bury them within a 150-page document.
In the news: Calls for business interruption insurance cover for coronavirus grow louder
"My advice to agents and brokers would be: don't try to act as a judge," said Zinkovetsky. "You're not in a position to rule on this issue. No-one knows whether small businesses will be able to recover BI losses from their insurance companies. Just because the insurer tells you that there's a virus exclusion in the policy, it doesn't mean that your insured won't be able to recover some of their damages. There's a civil authority coverage in the policy, a lot of restaurants have spoilage coverage in their policies, and so on. It's not clear whether the virus exclusion will be enforceable or not, and there hasn't been any legislation passed yet, or any precedent set because a lot of legal cases have been filed but they haven't yet been ruled on. So, there are a lot of unknown variables here.
"I would advise agents and brokers not to try to stop their clients from filing BI claims, because if a client doesn't file a claim and then loses their right to pursue their claim later on […], number one, you will end up with a very, very unsatisfied client, and number two, you will potentially expose yourself to malpractice lawsuits."